September 29, 2015
There are rare moments when I step outside of the Twittersphere to tell my story directly to followers. Two such moments happened this weekend when I did a campfire reading in Huntsville and my gravesite visitation by Mowat Cemetery on the shores of Canoe Lake.
Thank you to all of those who attended my campfire reading in Huntsville on September 26th. The evening could not have been better – illuminated by a nearly full moon, a warm evening temperature unheard of in my time, with an even warmer reception from those who attended.
For those of you who missed the reading, I gave a brief introduction of who I was as an author (while still maintaining my anonymity) and what it was like to live as an artist and as a man during a pivotal time in Canadian history.
I read selections from the following entries:
December 12, 1916 The Ward and the Hospital
March 23, 1917 Return to Mowat Lodge (still in draft not yet published )
June 15, 1917 Last Night in Huntsville
After reading these selections, and discussing which parts of Huntsville were actually dry at the time, I described the circumstances of my disappearance and death. I speculated – to the surprise of many – what I believed is the most plausible theory of my disappearance and death, reminding everyone that no single theory adds up to a definitive conclusion. I also described what, I believe, is the larger tragedy of the story – the recovery of the body, a hasty burial, followed by an unsavoury exhumation and a reburial leaving in their wake questions that remain unresolved to this day.
An even more hearty thank you goes out to those brave souls who followed me the next day to the gravesite on Canoe Lake. We could not have asked for better weather, save for the rising afternoon wind that made for a difficult and turbulent return. We all returned safely, myself included.
During our expedition we visited the Cairn, the gravesite and the location of the former Mowat Lodge. Some photos below: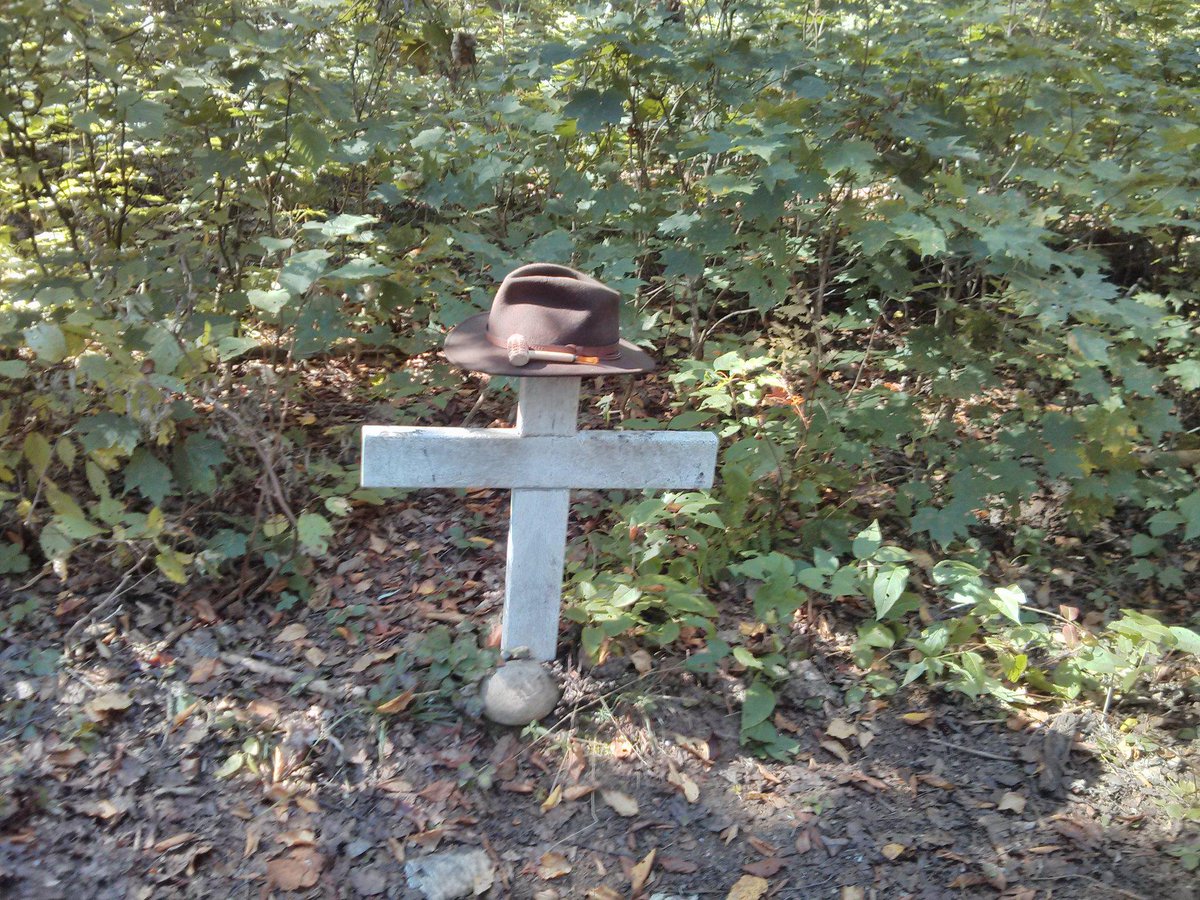 In the end, it was a worthy journey into the world I was once a part of.
If you want to know what it feels like to approach your own grave, I've included a video below.
Thanks for following.
Affectionately,
'Tom'