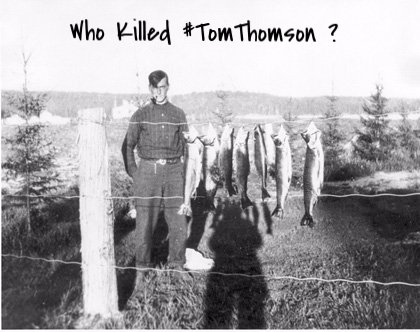 On July 8th,2017 celebrate Tom Thomson's limitless legacy by paddling in the path of Canada's most celebrated painter during his final hours in 1917, 100 years later.
I have been invited by the Portage Store to accompany their experienced guide who will give an orientation talk about Algonquin Park and provide thorough instructions on canoeing. I will tell the story of Tom's last days as we trace his final hours to the very location he was last seen 100 years ago. I will tell you of the mystery, including a new theory on how Tom may have met his demise on that gloomy, rainy day on July 8th, 1917.
We'll start at the docks, 10 am, along the way, we will break for a tasty shoreline lunch and then paddle our way back. The trip finishes back at The Portage Store at 3:30 pm.
If you wish to come along, please visit this page for further details and to confirm your reservation.
affectionately,
'Tom'